When you are too busy to sit down and reflect, it is often a blessing. I have had a very exciting and hugely fortunate time since my last update on this site.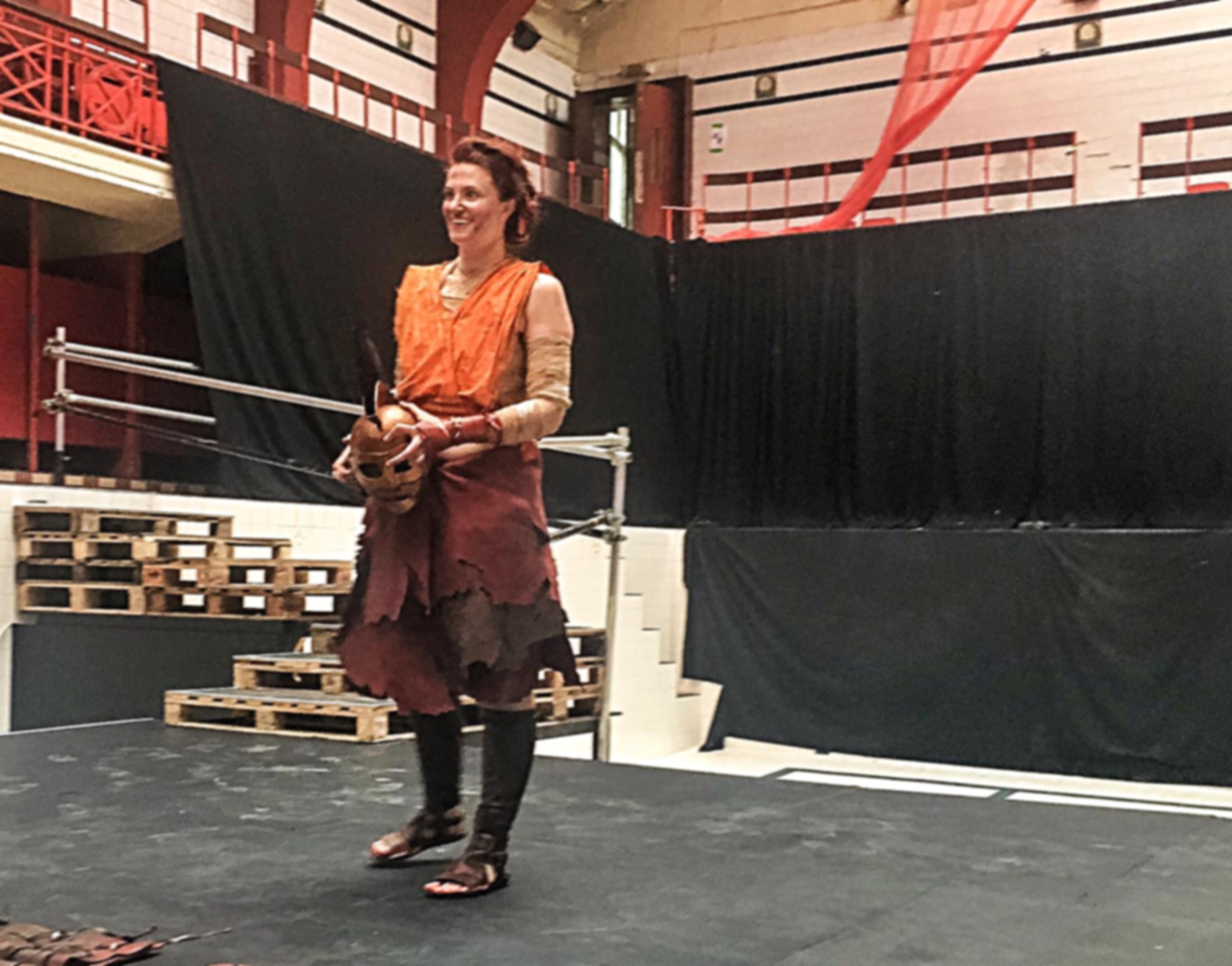 I started Shiny Productions with Jennifer Dick and we produced a performed development of the amazing one woman show becoming, written by the immensely talented Kathy McKean. We brought together a stellar team (Giggy Woo designed and created this costume, Sally Simpson provided the most haunting soundscape, Ruth Mills was brilliant as our movement advisor) and with the aid of Platform were able to start this journey rolling.
In August 2016 I went to Toronto for the first ever World Stage Combat Workshop. I spent 3 and a half weeks training, learning, growing, sparring, and laughing with some of the most talented and incredible people from around the world. This experience would not have been possible without support from Creative Scotland.
The beginning of November had me away in a castle in Fife, playing the role of Horatio, and also choreographing sword fights for Haevn or Hele, an adaptation of Hamlet for Bards Pub Productions.
Over the new year period, I travelled to a second home of mine to attend and intern at The Paddy Crean International Workshop. I first attended in 2008/2009 and can genuinely say it changed my life. It was an honour to intern this year, celebrating some of the greats in the industry with expertise in stage combat, stunts, motion capture, HEMA, and all the newest and most exciting forms that are coming up.
Hands down the most thrilling part was to be invited onto the panel for the final night discussion: Where are we going from here. To be part of this incredible group of voices, some of my mentors and the people I can't wait to learn from again, was so humbling and overwhelming.
The beginning of 2017 had me becoming a professional zombie killer. I was the fight arranger on Anna and the Apocalypse, a film now in the final stages of post production with Blazing Griffin. A wild 5 weeks of filming with an insanely talented group of people, there will never be anything like this experience ever again. I also had my first stunt double turn, which was surreal to say the least.
A handful of choreography gigs, and a stint Fight Arranging on Beats (Sixteen Films) bring us up to now. I am delighted to be performing with Bard in the Botanics again, this time as part of their "These Headstrong Women" Season. Timon of Athens has just opened and runs until July 8, while Queen Lear rehearsals are underway. I am also choreographing the action for this exciting adaptation.
That nearly catches me up with all the comings and goings... stay tuned, though...
This summer is going to be a doozy!